EXTRUSION - THE FIRST STEP
With the increase in the usage of light alloys in the early 21th century, TEKSAN decided to enter to the aluminium industry and invested on the latest technologies for aluminium profile machining.
Finally today with having 11.000m2 of usable space, TEKSAN became a reliable and reputable supplier of machined aluminium profile industry in the global market.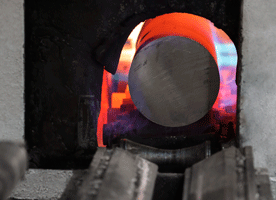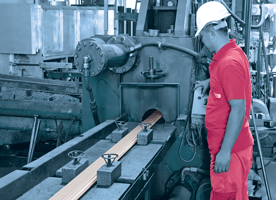 PRECISE CUTTING
A full range of aluminium profile cutting technologies is available in the production line.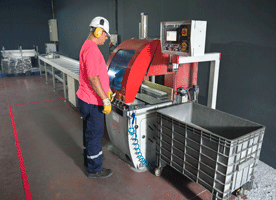 Examples of precise cutting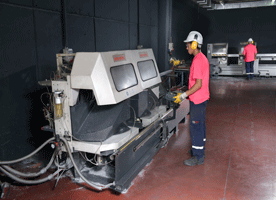 Examples of precise cutting
MACHINING - POWER THROUGH TECHNOLOGY
TEKSAN has all kinds of latest machine technologies in profile machining and also has the ability to get the best result from these machines with using the most complex software technologies.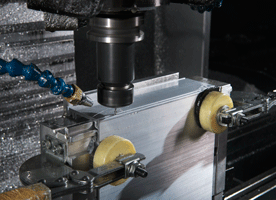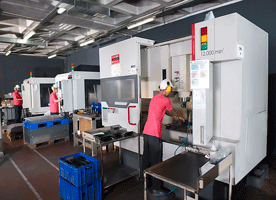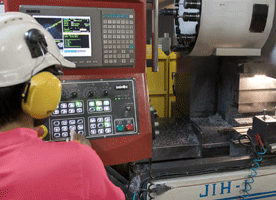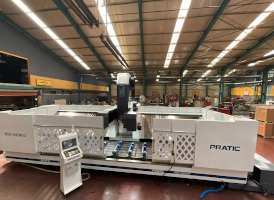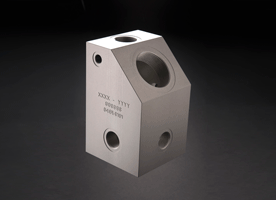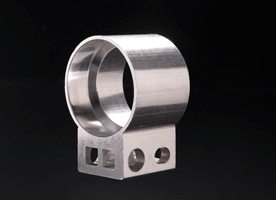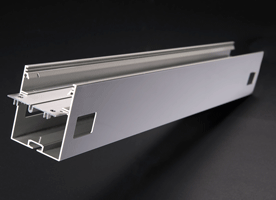 PUNCHING
The perfect product quality is the main goal of TEKSAN.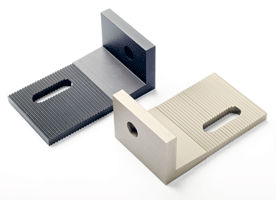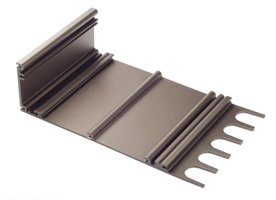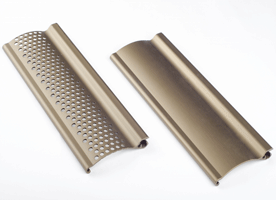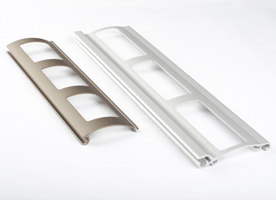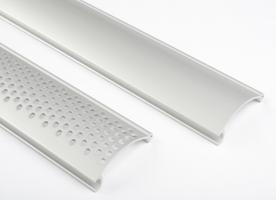 ANODISING
The surface treatment process of machined parts is vital for all the production process. Surface treatment protects the profiles or the machined parts against corrosion and decrease friction.
Surface treatment process not only physically protects the machined parts but also gives TEKSAN the opportunity to supply to customers that are engaged in decorative industries like furniture, audio, advertising.
A proper surface is important for these kind of visible products. The anodising facility of TEKSAN allows the anodising of aluminium profiles and machined parts.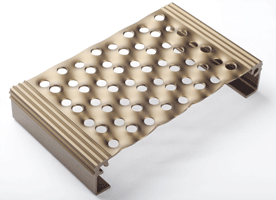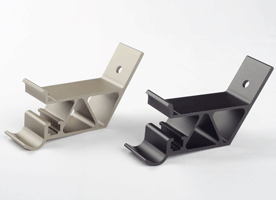 POWDER COATING
Powder coating is another option for a good finish depending on the customer needs and the usage.
TEKSAN can powder coat both aluminium profiles up to 7m length and machined aluminium parts.
All kind of RAL colors are available.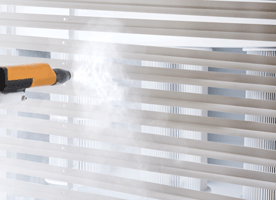 Examples of powder coating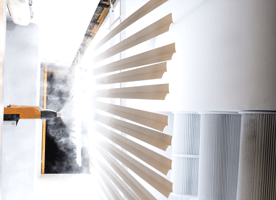 Examples of powder coating
WELDING
The perfect product quality is the main goal of TEKSAN.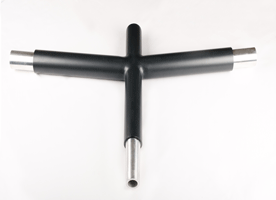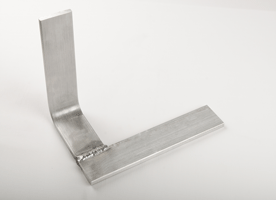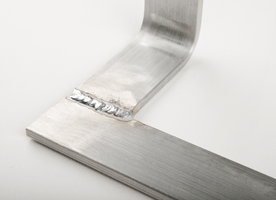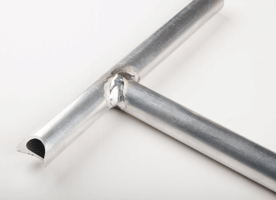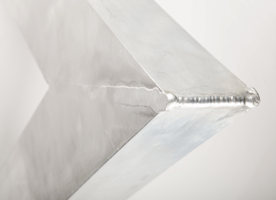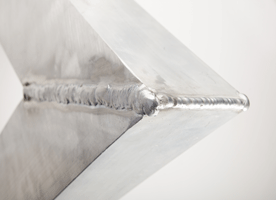 BENDING
The perfect product quality is the main goal of TEKSAN.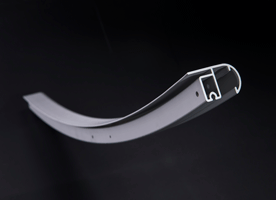 ASSEMBLY
Since 1972, the core business of TEKSAN has always been precise processing of metal parts and connecting them with each other. TEKSAN collected many know-how in assembling metal and preparing a final product for many different kinds of industries.
What is possible in TEKSAN's extrusion and machining is also possible in the assembling line.